Overview
A one-of-a-kind Tim Hortons Cafe & Bake Shop is accessible from the street level of Harborcenter at the intersection of Main Street and Scott Street, across from the site of the former Memorial Auditorium. This unique restaurant pays tribute to the life and career of Tim Horton, as well as the history of downtown Buffalo.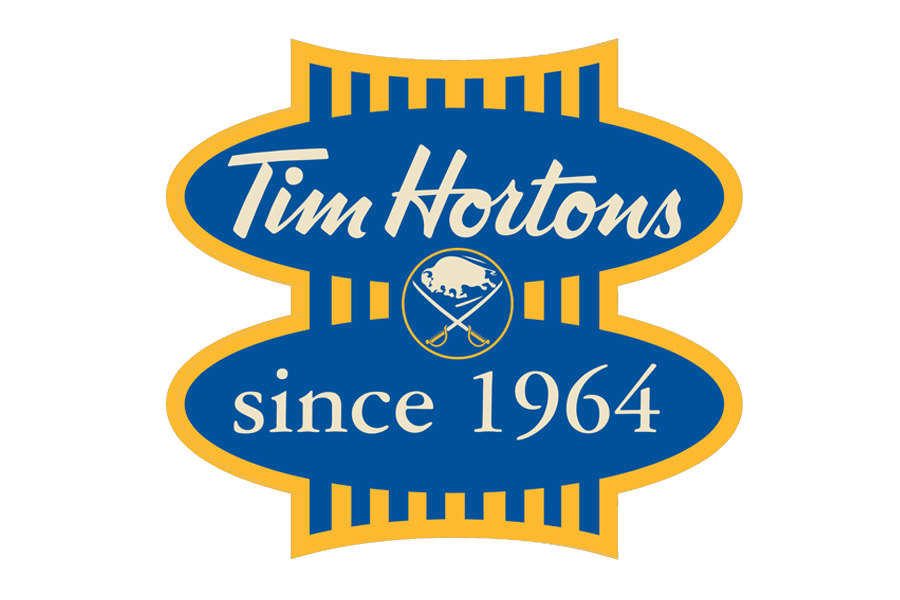 This Tim Hortons restaurant offers many unique elements making it a one-of-a-kind destination. Tim Hortons has worked with Harborcenter's team to design a special logo that links the Buffalo Sabres mark with an original Tim Hortons logo. This special logo can be seen throughout the restaurant and used in product packaging. Within the restaurant, unique displays tell the story of Tim Horton, as both a Buffalo Sabre and a businessman, and how those paths crossed during his time in Buffalo. The restaurant itself is designed in a historic nature, with brick walls that will remind patrons of Buffalo's industrial history on the Erie Canal. The restaurant also features displays that tell the story of Buffalo's Memorial Auditorium – the region's hockey base from 1940 to 1996. Guests are able to sip coffee in unique Sabres-themed cups, surrounded by Buffalo history, while looking across the street at the former site of the Aud.
Catering
For parties of 10 or more, Tim Hortons is pleased to offer pick-up catering. We ask for at least 48 hours notice for pick up orders. Minimums may apply for catering group events and meetings. For more information, please contact us at sales@harborcenter.com.
Location
Tim Hortons is also the official coffee of The Rinks at Harborcenter, and will be available in its sixth and seventh level concession areas.  Tim Hortons "Always Fresh" coffee is the only brand served at (716) Food and Sport, Harborcenter's upscale, sports-themed restaurant, which occupies the first two floors on the adjacent corner at Scott Street and Washington Street.