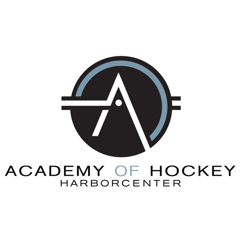 The 1st Annual Academy of Hockey Exposure Camp will provide a first-hand opportunity to work with and learn from NCAA Division I coaches.  Our camp provides instruction to improve your overall skill and knowledge by having these high-level coaches interact with players directly both on and off the ice.  The coaches are very approachable and are willing to help with any questions you have.  All NCAA coaches will participate in on-ice and off-ice sessions, as well as behind the bench during games.  We are extremely fortunate to have the support of these institutions and coaches for our first event! 
2020 Exposure Camp Staff
Camp staff will include:
RPI – Scott Moser
Canisius College – Trevor Large
Cornell – Sean Flanagan
Western Michigan – Dave Shyiak
Minnesota Duluth – Jason Herter
North Dakota – Dane Jackson
Colgate – Dana Borges
Providence – Ron Rolston
Academy of Hockey staff
Other Teams attending:
USHL Chicago Steel
USHL Omaha Lancers
USHL Lincoln Stars
Others still waiting to be confirmed
The registration link and additional camp information is listed below. 
2020 Camp Information
Camp Includes:
Six (6) total hours on ice

3 hours – training and development
3 hours – Full ice and small area games

Off ice testing
One video classroom session

Led by NCAA Division I coaches

One roundtable discussion

Led by NCAA Division I coaches
Parents encouraged to attend
Information regarding:

School overviews
Recruiting process
What coaches look for in players
NCAA Clearinghouse
Open forum – Q&A

Camp performance T-Shirt
Camp Groups:
Group 1: 2004 – 2005 Birth Years
Group 2: 2002 – 2003 Birth Years
A detailed itinerary will be sent 14 days prior to the camp.  Camp will open on Monday July 6th at 11:30am with registration and will finish Tuesday by 5:30pm.
***In compliance with NCAA guidelines, camp registration will be open to all, and participants will be taken on a first come, first served basis. ***
***Please complete online registration form.  Once form is processed, you will receive a payment link.  Payment must be completed within 24 hours of being received.  If your registration cannot be processed due to capacity, your registration will be added to the wait list. ***
What you need to know…
Other important information regarding 2020 Academy of Hockey Exposure Camp:
Dates:             
Monday and Tuesday - July 6-7, 2020
Time:              
Monday 11am – 8pm Tuesday 8am – 4pm
Cost:               
Location:        
LECOM Harborcenter – 100 Washington St. Buffalo, NY 14203
Lodging:         
Lodging is not included in this program. There are hotels within walking distance including our Marriott within LECOM Harborcenter.
Parents:          
Parents are welcome to observe all on-ice sessions and participate in the roundtable meeting on Tuesday afternoon.
Food:              
Food is not provided, but there are many options within walking distance including 716 Food and Sport located within LECOM Harborcenter.
Questions?