Charlie Mendola – Assistant General Manager – LECOM Harborcenter & Academy of Hockey Executive Director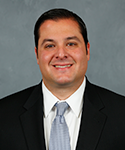 Charlie Mendola's responsibilities will include leading and managing the creation, implementation, marketing and servicing of all LECOM Harborcenter Hockey and Academy programming. A native of Western New York, Mendola played for the Niagara Scenics Jr. A (now Buffalo Jr. Sabres), before continuing his playing career at the Rochester Institute of Technology. Mendola continues to be active in WNY hockey as a youth hockey coach. He currently coaches locally as well as serves as Executive Director of the Buffalo Jr. Sabres OJHL team. Additionally, at times will also be utilized as an on-ice coach for Academy of Hockey programming. 
Mendola has been with LECOM Harborcenter since inception after 15 years in the Retail Banking field including multiple positions at HSBS Bank USA and First Niagara Bank. Most recently, he was the First Vice President and a Regional Manager of Retail Banking at First Niagara Bank. 
Matt Ellis – Director of Academy of Hockey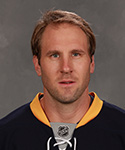 Matt Ellis continues his tenure at the Academy of Hockey in his elevated role as the Director. He will oversee the operations and direction of the program which boasts a full-time staff of coaches that will lead and support skill-building programs for players and coaches to provide a slate of rigorous on-ice training programs. 
An Ontario native, he joined the Academy of Hockey after retiring from a 14-year professional career that included 356 games in the NHL. Ellis skated for the Buffalo Sabres in parts of seven seasons, scoring 18 goals and 43 points in 302 games. Throughout his career, Ellis played a leadership role in the Sabres developmental system, serving as captain of the Sabres AHL affiliate in three seasons in both Rochester and Portland. Upon being claimed by the Sabres in 2008, Ellis and his family have made Western New York their permanent home and have resided in Clarence for the past eight years. Through the final two years of his professional playing career, Ellis turned to the Academy to facilitate the on-ice portion of his offseason training regimen, working heavily with former Academy director Kevyn Adams and skating development coach Mike Ansell.
Olga Khmylev – LECOM Harborcenter Operations Support & Academy of Hockey Business Manager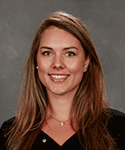 Olga Khmylev has been a member of the Sabres family for years and years. Her father Yuri played for the Sabres from 1992 to 1996 and worked in the Sabres scouting department for over a decade.
Khmylev went to Boston College on a full scholarship for tennis and graduated with a Bachelor's degree in Communications and East European Studies. Upon arriving home from working in production at the hockey venues for NBC at the Sochi Olympics, Khmylev joined The Academy of Hockey as one of their original members in 2014. Since then, she has continued to work part-time for the International Ice Hockey Federation initially beginning as a Results Manager at the 2012 and 2013 World Junior Championships. Her role then evolved as she became one of their Social Media Coordinators responsible for capturing behind-the-scenes content for the IIHF at the 2015, 2017 and 2018 World Junior Championships. The past five years she has also acted as the Reporter and Video Presenter for the IIHF at the 2015, 2016, 2017, 2018 and 2019 Men's World Championships.
As the Academy of Hockey's Business Manager, Khmylev will be assisting Charlie Mendola with the creation, implementation, marketing and servicing of all Academy of Hockey programming, as well as be responsible for all of the behind-the-scenes logistics.
John Daigneau – Academy of Hockey Director of Goaltending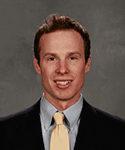 As the Academy of Hockey's Director of Goaltending, John Daigneau works to create an innovative approach to coaching that position. He is responsible for all aspects of the direction and implementation of the goaltending programs at the Academy of Hockey. He constantly aims to develop the Academy of Hockey's goaltending philosophy, which he initially created alongside former Director of Goaltending, Martin Biron, and formulates both in-season and off-season goaltending development programs that can be applied in different individual, group, and team settings,.
Prior to the Academy of Hockey, Daigneau spent four years as assistant coach at Canisius College, including the Griffs' 2013 Atlantic Hockey championship and NCAA berth. As a player he was a standout goaltender at Harvard University and helped lead the Crimson to four NCAA tournaments and two ECAC championships. As a senior, he earned ECAC Championship Most Outstanding Player accolades and was honored with the John Tudor Memorial Award as the team's MVP. Daigneau also spent time with the Idaho Steelheads and Pensacola Ice Pilots of the ECHL as well as the Wichita Thunder of the CHL, winning a Kelly Cup Championship while with Idaho. Growing up in the suburbs of Milwaukee, WI, Daigneau played youth hockey followed by two years in high school before moving away to play in the USHL for three years. He has been teaching goalies of all ages and skill levels since he was in college.
Daigneau continues to work with the rest of the Academy coaching staff to implement elite level training and development programs for all positions and skill levels in addition to his goaltending responsibilities.
Mike Ansell – Academy of Hockey Skating Development Coach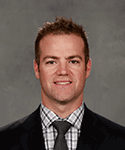 Mike Ansell has been a member of the Academy of Hockey staff as a Skating Development Coach since they opened the doors in 2014. He has been able to put a strong footprint of skaters in western New York and Southern Ontario, working with players from the NHL to the youth levels. During Ansell's time with the Academy of Hockey he has been able to grow the skating curriculum through strong foundational skills while following modern trends of play game. This has created a high demand for his skating programs. While working at the Academy, Ansell has been able to support the OHL's Erie Otters for four seasons running skating sessions for the club while also being able to support the Academy of Hockey's day of Buffalo Sabres Development camp.
Before Ansell's time with the Academy he was with ColdRush Hockey in Northern Virginia. He ran both skating and skills sessions for ColdRush while also being the Director of Player Development with the Washington Little Capitals. 
Ansell played Junior hockey in the OPJHL for the Couchiching Terriers and Huntsville Wildcats, before finishing his junior career with the Fort Erie Metors. Ansell finished his hockey career in college at NCAA DIII Buffalo State College graduating with a degree in Health and Wellness. 
Ansell's passion and energy are infectious on the ice as he continues to teach and spread his love for the game to everyone who steps on the ice.
Nick Tuzzolino – Academy of Hockey Defensive Development Coach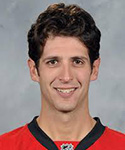 Nick Tuzzolino joined the Academy of Hockey staff as a Defensive Development Coach, returning with his family to Buffalo following his professional playing carerr. Originally drafted in the 7th round of the 2005 NHL Draft by the New York Islanders, Tuzzolino, a defenseman, played in over 500 professional games between the AHL and the ECHL during a career spanning 10 years. Growing up in East Amherst, NY, Tuzzolino played his minor hockey in Buffalo with the Amherst Knights, Buffalo Regals and the Buffalo Lightning (now Buffalo Jr. Sabres). During his senior year of high school, he played with the Lincoln Stars of the USHL before continuing his hockey career in the OHL, splitting time between the Sarnia Sting and Sudbury Wolves. 
Tuzzolino excels in defensive development working with youth ages all the way to the pro level, teaching these players essential skills to help them reach their maximum potential. He will continue to work with the rest of the Academy coaching staff to implement elite level training and development programs, while also serving as Head Coach and General Manager of the Buffalo Jr. Sabres 20u OJHL team.
Dan Collins – Academy of Hockey Development Coach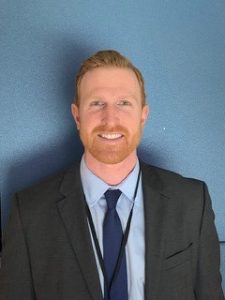 Dan Collins, a native of Syracuse, NY joins the Academy of Hockey staff as a Development Coach. Collins had a very successful major junior hcokey career, drafted in the second round of the 2003 OHL Draft by the Plymouth Whalers. He played four years for the Whalers, winning the 2007 OHL Championship. Collins was also voted as having the Best Shot in the 2007 OHL Coaches poll. During his major junior career, he also represented the United States in numerous tournaments, winning the 4 Nations Cup as well as a gold medal at the 2005 Under-18 World Championship. Also during the 2005 season, Collins was drafted in the 3rd round by the Florida Panthers in the NHL Draft. Following his junior career, he played parts of 3 seasons for the Rochester Americans, as well as the East Coast Hockey League. After retiring, Collins and his family moved to the Buffalo area where they now live in Getzville, NY. 
Collins will work with the rest of the Academy of Hockey staff to provide elite level training and development programs for all different age and skill levels.
Martin Biron – Academy of Hockey Development Coach
Martin Biron has been connected to Buffalo for almost 20 years. He was selected by the Buffalo Sabres in the first round of the 1995 NHL Draft and made his debut that same season, at the age of 18. Biron went on to spend parts of nine seasons in blue and gold, and currently ranks fourth in franchise history with 300 games played. Biron posted a 134-115-37 record with the Sabres, with a 2.53 goals gainst average and .909 save percentage. In 2007, he was traded to the Philadelphia Flyers and led the team to the 2008 Eastern Conference Finals. Following his time in Philadelphia, Biron went on to join the Islanders and Rangers, retiring from the NHL almost 19 years after playing his first NHL game. In all, Biron played in 508 NHL games and compiled a record of 230-191-80.
As the Academy of Hockey's former Director of Goaltending, Biron has worked with John Daigneau to create an innovative approach to coaching that position. Since pursuing a full-time broadcasting career with the Buffalo Sabres, Biron has continued to shape and implement all goaltending aspects of the Academy of Hockey and will work to form programs, create specialized instruction plans and aid in the Academy's advanced use of video. In addition, he will continue to develop the Academy of Hockey's goaltending philosophy and formulate both in-season and offseason goaltending development programs.
 
James Ryan – Academy of Hockey Assistant Program Coordinator & Development Coach
James Ryan joined the Academy of Hockey in October 2015 as Assistant Program Coordinator and Development Coach. Ryan, born and raised in St. Louis, MO, grew up playing in the Chesterfield Falcons and St. Louis Amateur Blues organizations. Following high school, Ryan attended Miami University of Ohio where he worked with the Division 1 hockey program as a volunteer assistant, handling video and taking stats during his four years there. During his college years, James played junior hockey for the St. Louis Frontenacs in the MNJHL. 
Ryan comes from a family of high-level coaches, including his grandfather, the great Buddy Ryan and his uncles Rex and Rob Ryan. 
Now in year four at the Academy, Ryan continues to gain valuable development and coaching experience working closely with the Academy staff. Over these years, Ryan has worked with all levels and age groups during Academy Development sessions. Additionally, Ryan has been part of Buffalo Jr. Sabres coaching staffs from 11U to 18U. In 2018, Ryan took the lead role in video breakdown for all Academy and Jr. Sabres programming. This video is an important piece of our Academy Pod Development Program and teaching tool for our Jr. Sabres teams. We are very happy to have Ryan as part of our staff.