Charlie Mendola – Assistant General Manager – LECOM Harborcenter & Academy of Hockey Executive Director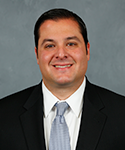 Charlie Mendola's responsibilities will include leading and managing the creation, implementation, marketing and servicing of all LECOM Harborcenter Hockey and Academy programming. A native of Western New York, Mendola played for the Niagara Scenics Jr. A (now Buffalo Jr. Sabres), before continuing his playing career at the Rochester Institute of Technology. Mendola continues to be active in WNY hockey as a youth hockey coach. He currently coaches locally as well as serves as Executive Director of the Buffalo Jr. Sabres OJHL team. Additionally, at times will also be utilized as an on-ice coach for Academy of Hockey programming. 
Mendola has been with LECOM Harborcenter since inception after 15 years in the Retail Banking field including multiple positions at HSBS Bank USA and First Niagara Bank. Most recently, he was the First Vice President and a Regional Manager of Retail Banking at First Niagara Bank. 
Matt Ellis – Director of Academy of Hockey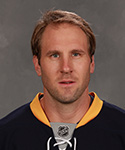 Matt Ellis continues his tenure at the Academy of Hockey in his elevated role as the Director. He will oversee the operations and direction of the program which boasts a full-time staff of coaches that will lead and support skill-building programs for players and coaches to provide a slate of rigorous on-ice training programs. 
An Ontario native, he joined the Academy of Hockey after retiring from a 14-year professional career that included 356 games in the NHL. Ellis skated for the Buffalo Sabres in parts of seven seasons, scoring 18 goals and 43 points in 302 games. Throughout his career, Ellis played a leadership role in the Sabres developmental system, serving as captain of the Sabres AHL affiliate in three seasons in both Rochester and Portland. Upon being claimed by the Sabres in 2008, Ellis and his family have made Western New York their permanent home and have resided in Clarence for the past eight years. Through the final two years of his professional playing career, Ellis turned to the Academy to facilitate the on-ice portion of his offseason training regimen, working heavily with former Academy director Kevyn Adams and skating development coach Mike Ansell.
Mike Ansell – Academy of Hockey Skating Development Coach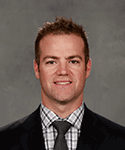 Mike Ansell has been a member of the Academy of Hockey staff as a Skating Development Coach since they opened the doors in 2014. He has been able to put a strong footprint of skaters in western New York and Southern Ontario, working with players from the NHL to the youth levels. During Ansell's time with the Academy of Hockey he has been able to grow the skating curriculum through strong foundational skills while following modern trends of play game. This has created a high demand for his skating programs. While working at the Academy, Ansell has been able to support the OHL's Erie Otters for four seasons running skating sessions for the club while also being able to support the Academy of Hockey's day of Buffalo Sabres Development camp.
Before Ansell's time with the Academy he was with ColdRush Hockey in Northern Virginia. He ran both skating and skills sessions for ColdRush while also being the Director of Player Development with the Washington Little Capitals. 
Ansell played Junior hockey in the OPJHL for the Couchiching Terriers and Huntsville Wildcats, before finishing his junior career with the Fort Erie Metors. Ansell finished his hockey career in college at NCAA DIII Buffalo State College graduating with a degree in Health and Wellness. 
Ansell's passion and energy are infectious on the ice as he continues to teach and spread his love for the game to everyone who steps on the ice.
Martin Biron – Academy of Hockey Development Coach
Martin Biron has been connected to Buffalo for almost 20 years. He was selected by the Buffalo Sabres in the first round of the 1995 NHL Draft and made his debut that same season, at the age of 18. Biron went on to spend parts of nine seasons in blue and gold, and currently ranks fourth in franchise history with 300 games played. Biron posted a 134-115-37 record with the Sabres, with a 2.53 goals gainst average and .909 save percentage. In 2007, he was traded to the Philadelphia Flyers and led the team to the 2008 Eastern Conference Finals. Following his time in Philadelphia, Biron went on to join the Islanders and Rangers, retiring from the NHL almost 19 years after playing his first NHL game. In all, Biron played in 508 NHL games and compiled a record of 230-191-80.
As the Academy of Hockey's former Director of Goaltending, Biron has worked with John Daigneau to create an innovative approach to coaching that position. Since pursuing a full-time broadcasting career with the Buffalo Sabres, Biron has continued to shape and implement all goaltending aspects of the Academy of Hockey and will work to form programs, create specialized instruction plans and aid in the Academy's advanced use of video. In addition, he will continue to develop the Academy of Hockey's goaltending philosophy and formulate both in-season and offseason goaltending development programs.